Custom desks for your studio or programming room, bespoke and built to your specifications from reclaimed wood.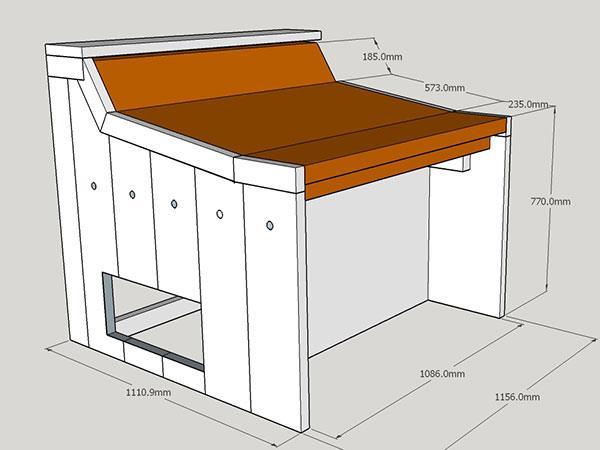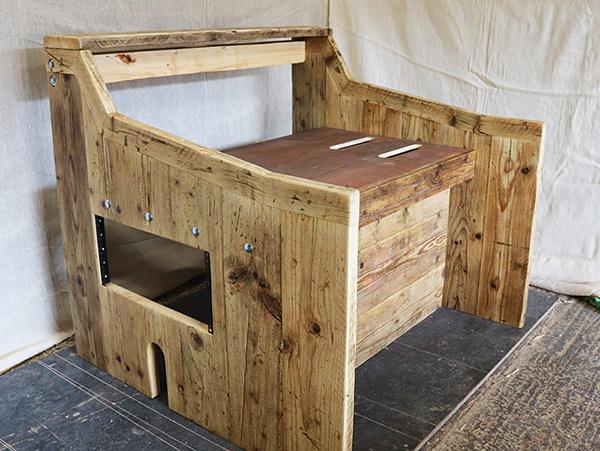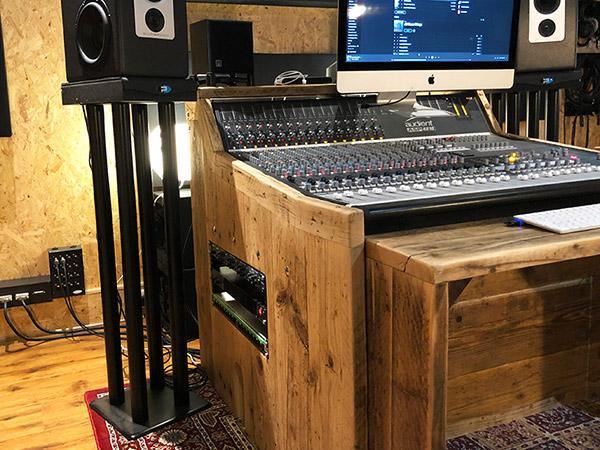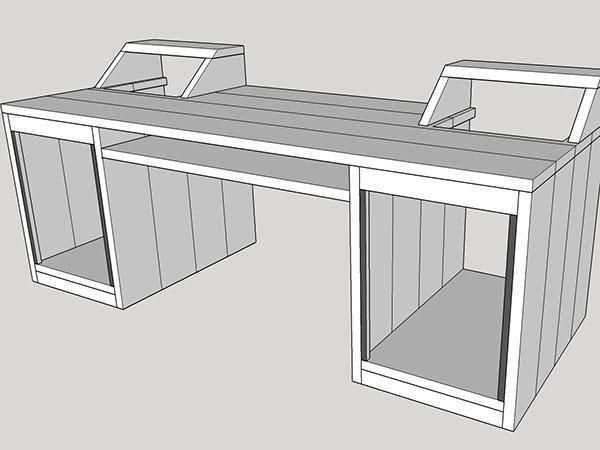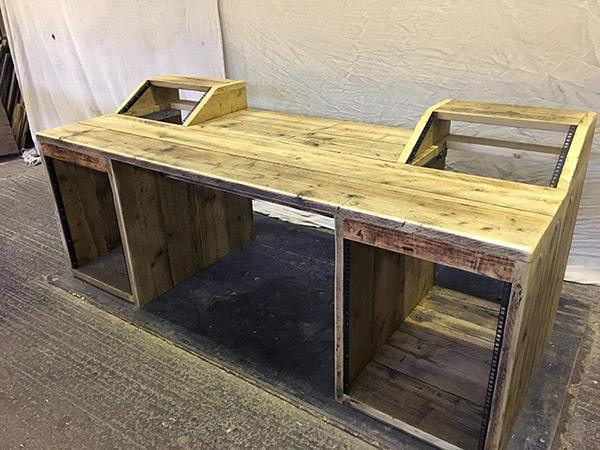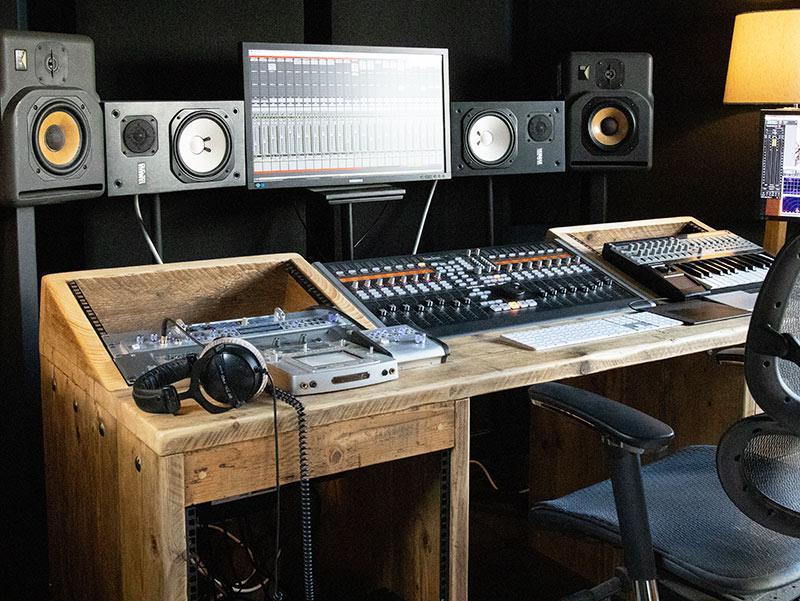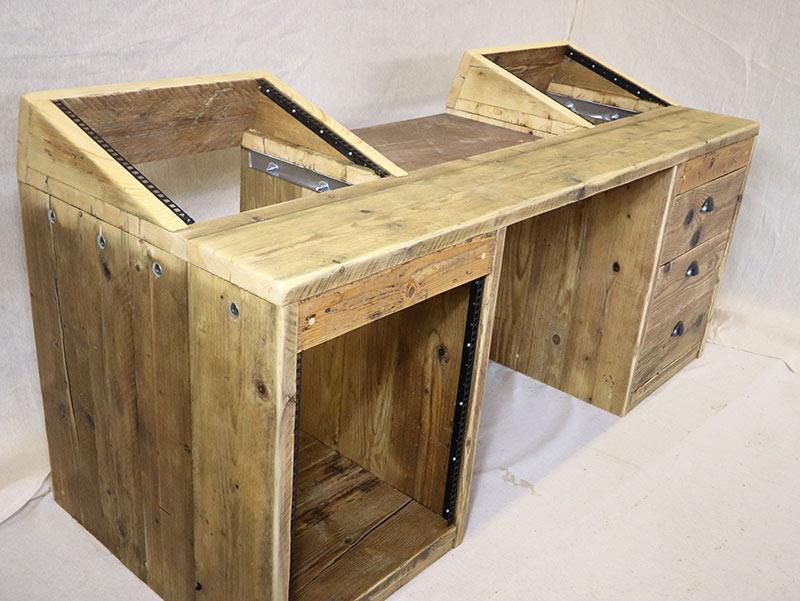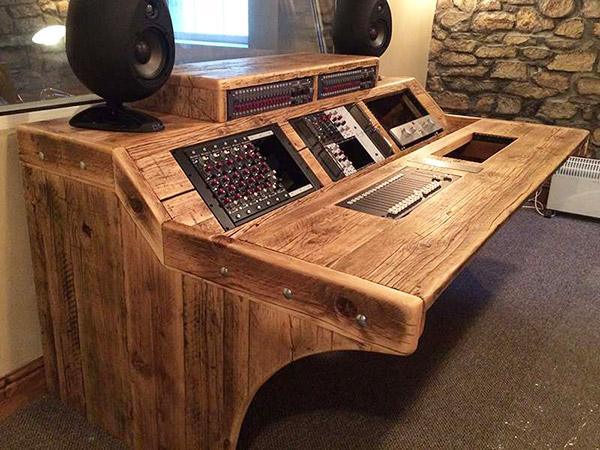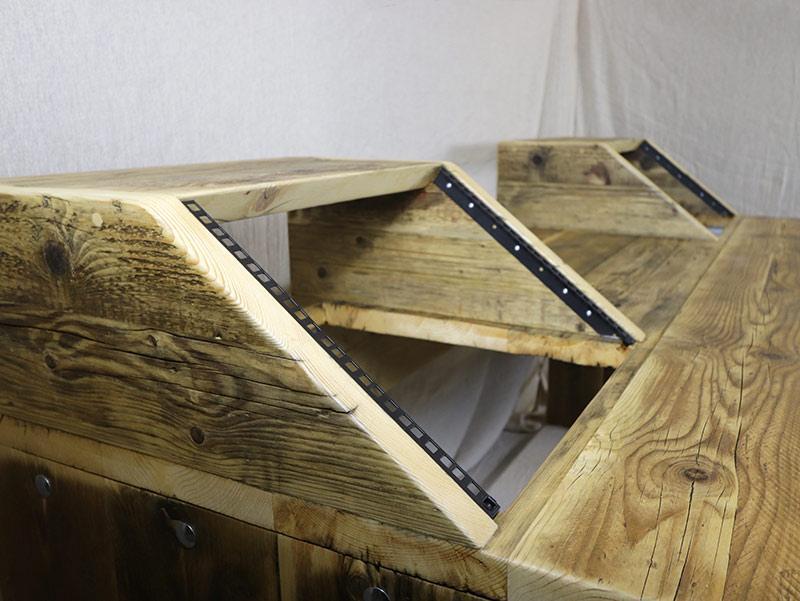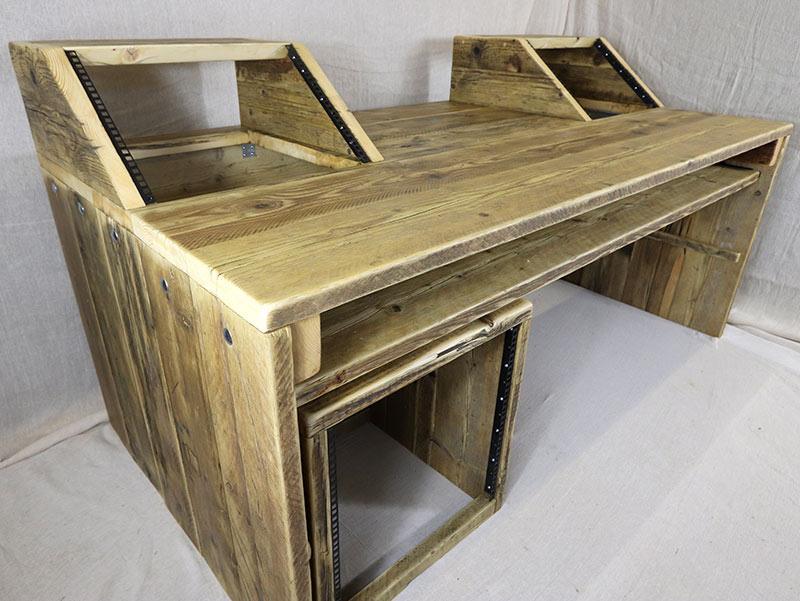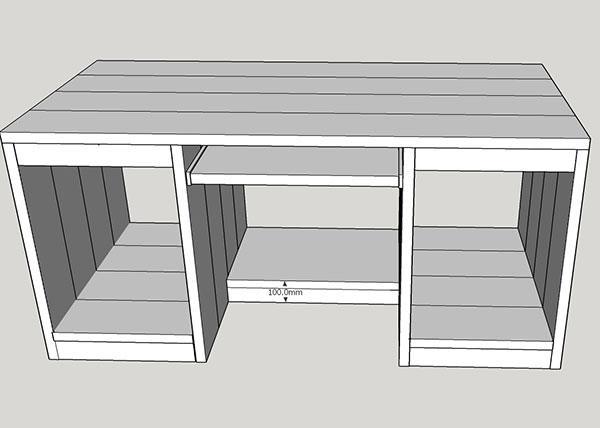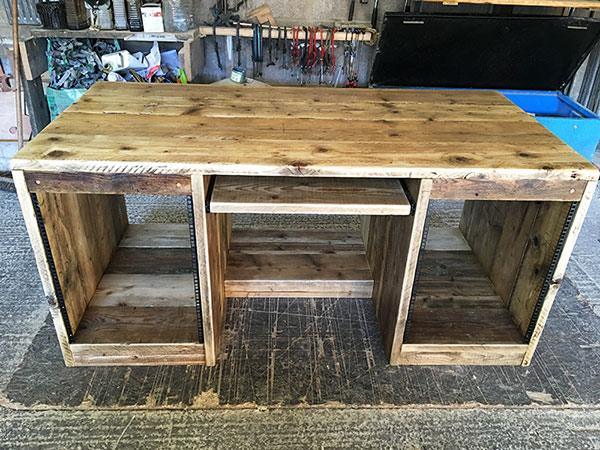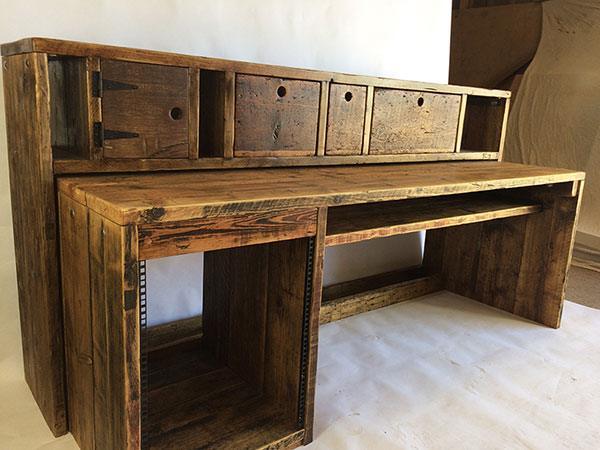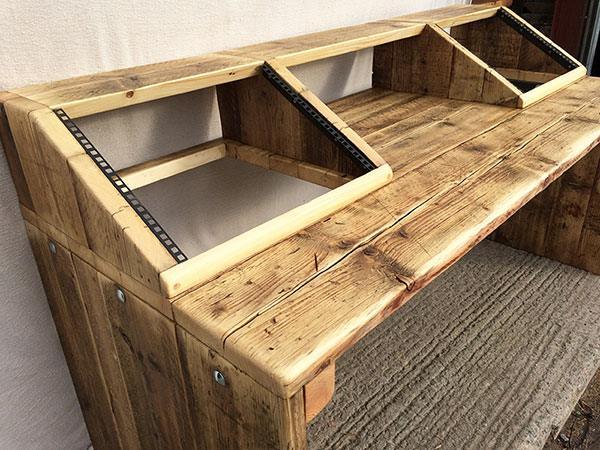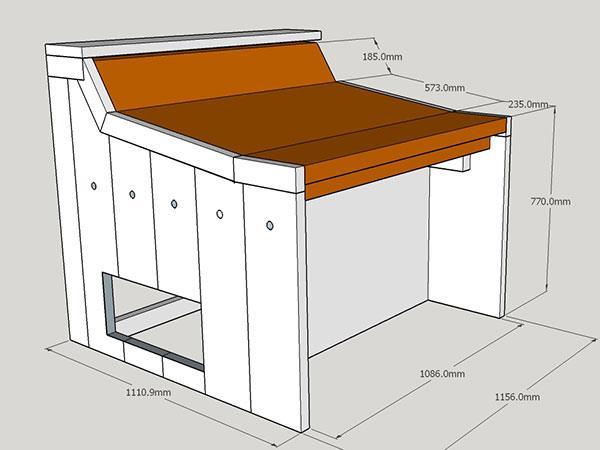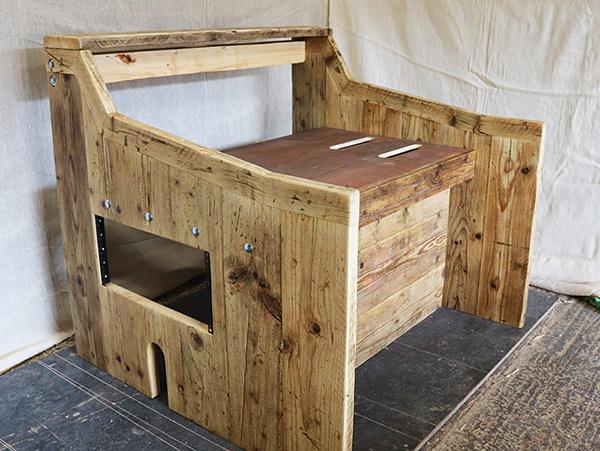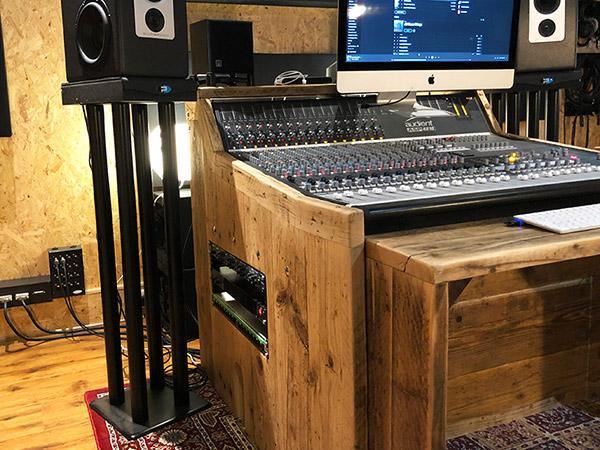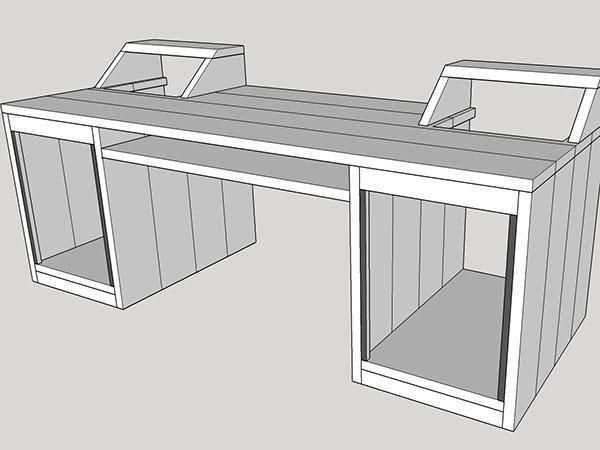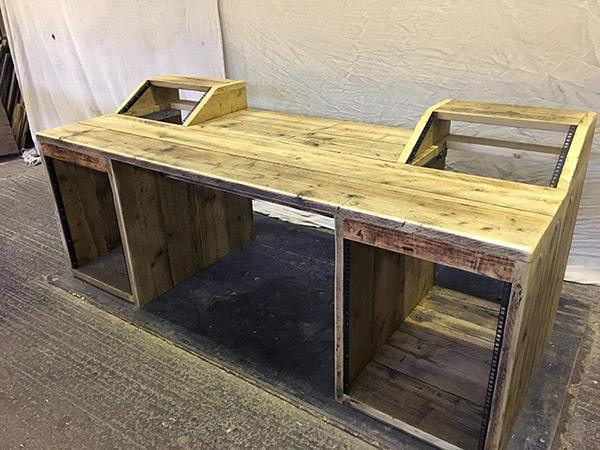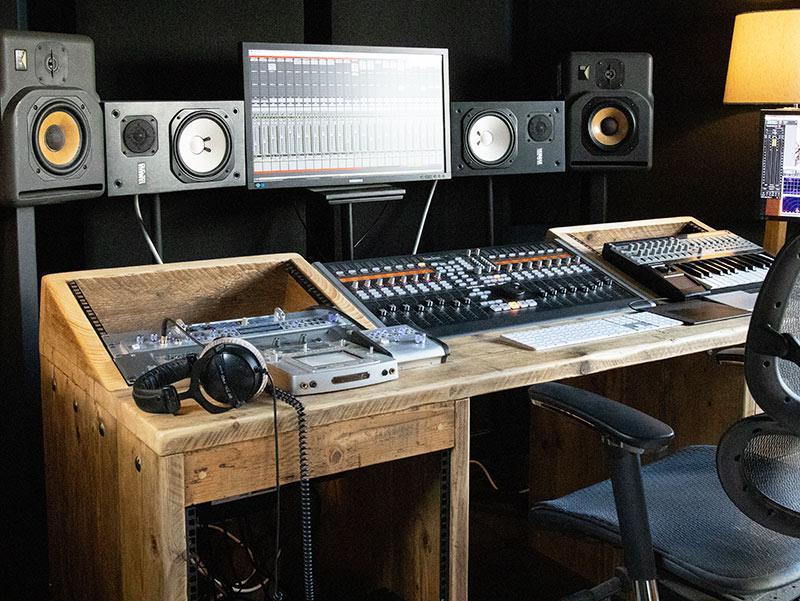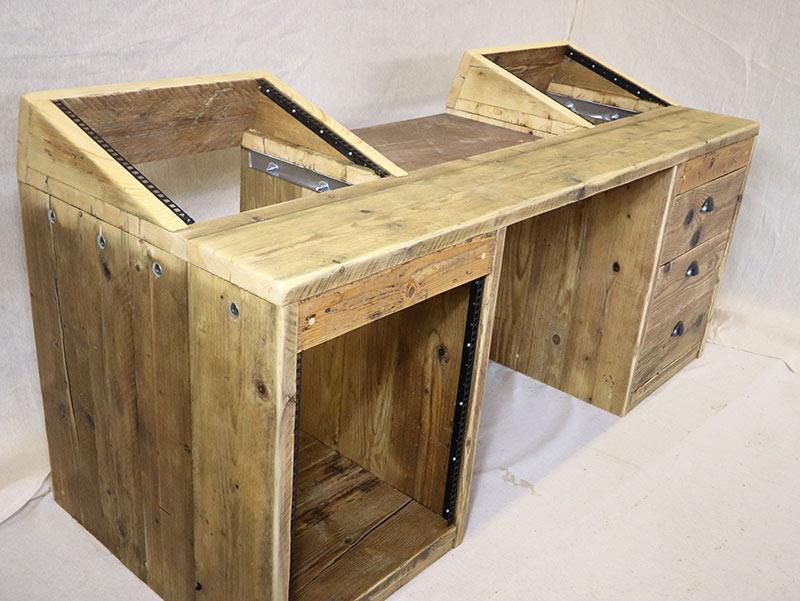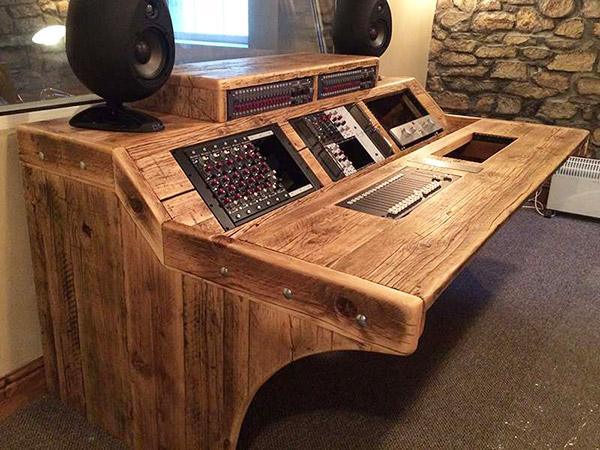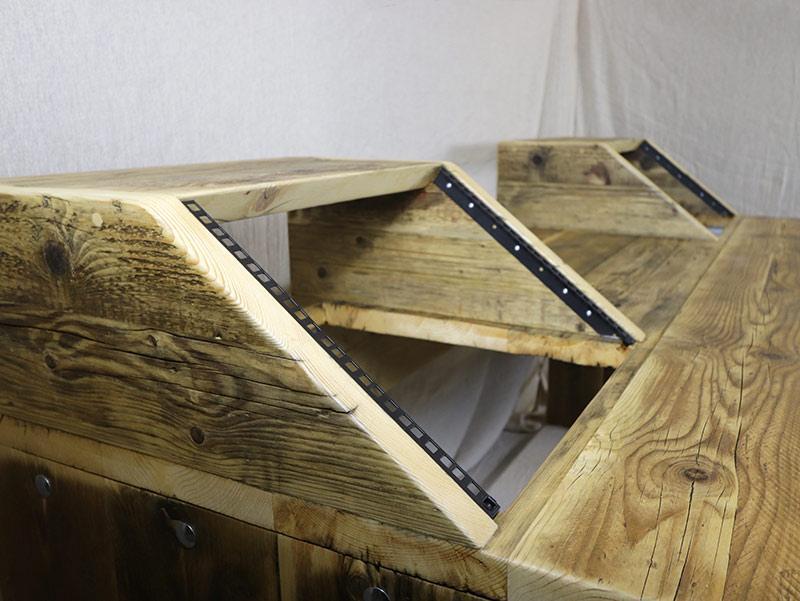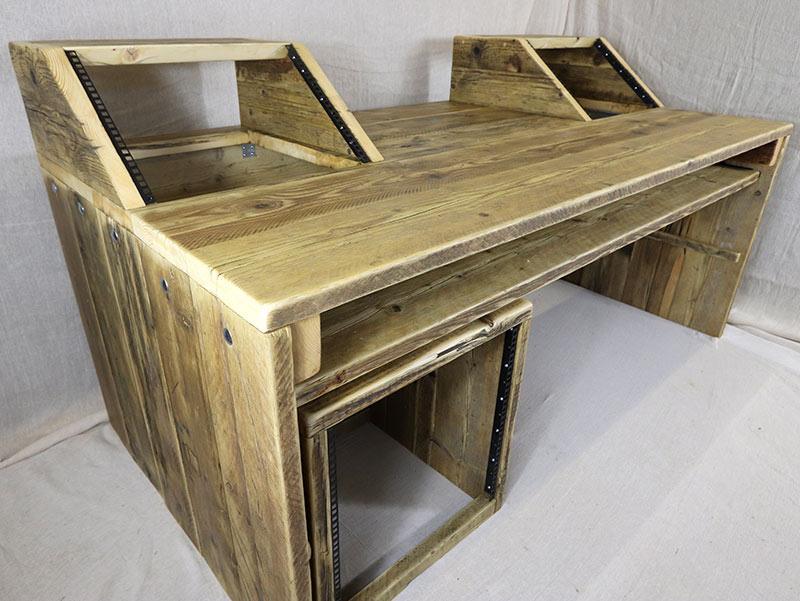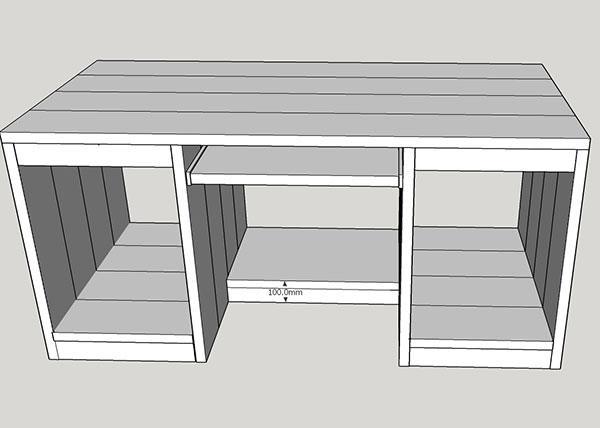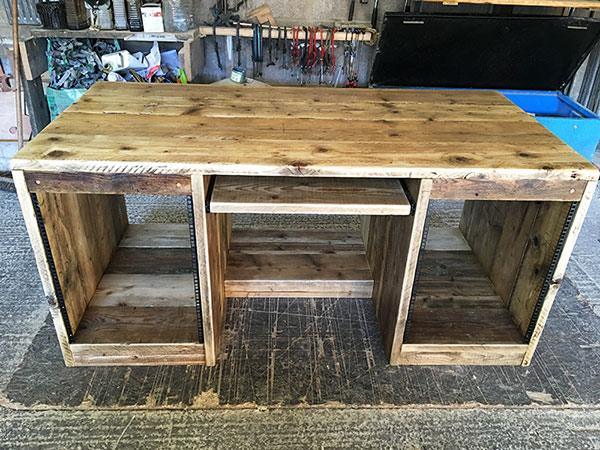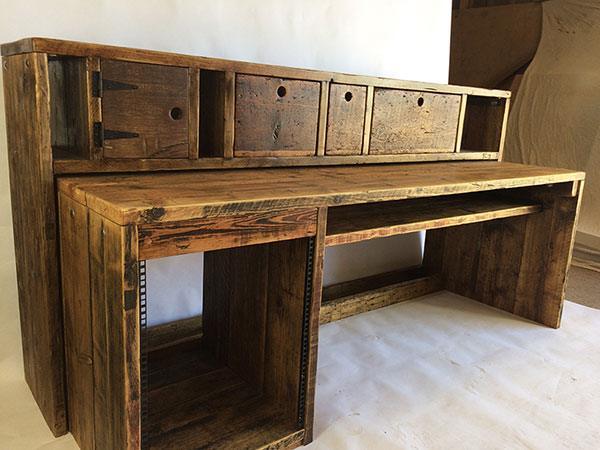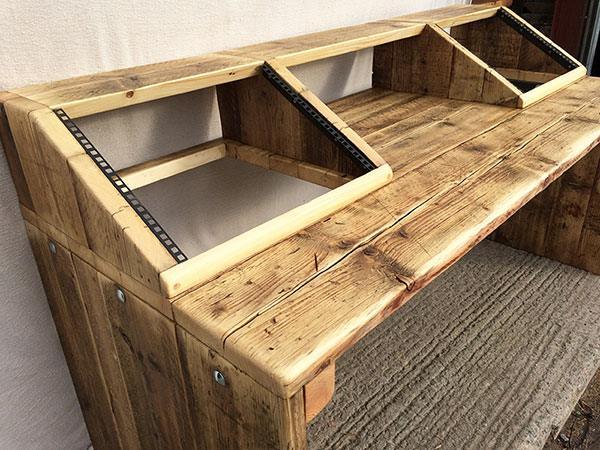 Custom desks

Price dependent 

Description
Often with angled racks in the desktop, or to house specific sized items such as mixing desks etc, these desks are built to order.
To order a custom desk, contact me with your requirements – if necessary I can build a scale 3d model in Sketchup to ensure you are happy with the design and functionality of the desk prior to work starting.
Features that could be included in a custom desk are shown below:
Custom desk potential features:
Keyboard shelf: £85

inc VAT

19″ racking on desktop, as individual pods or a 'bridge', straight or angled

19″ racking in legs: £200

inc VAT

per side (typically up to 13u in a standard height desk)
Cupboard in leg: £290

inc VAT

Shelving in leg: £240

inc VAT

(3 shelf spaces)
Drawers in leg: £330

inc VAT

(3 drawers)

Mixing console sunk into desktop

Keyboard sunk into desktop

Turntables sunk into desktop

Doepfer keyboard fully integrated into desktop.  Examples here
Cable holes: £12

inc VAT