19 inch rack cabinets with a depth of aprox 43cm, built from reclaimed wooden boards.  Practically any height or configuration is possible – contact me to order or to discuss your requirements.  All rack cabinets fitted with rack strip on the front of the unit as standard.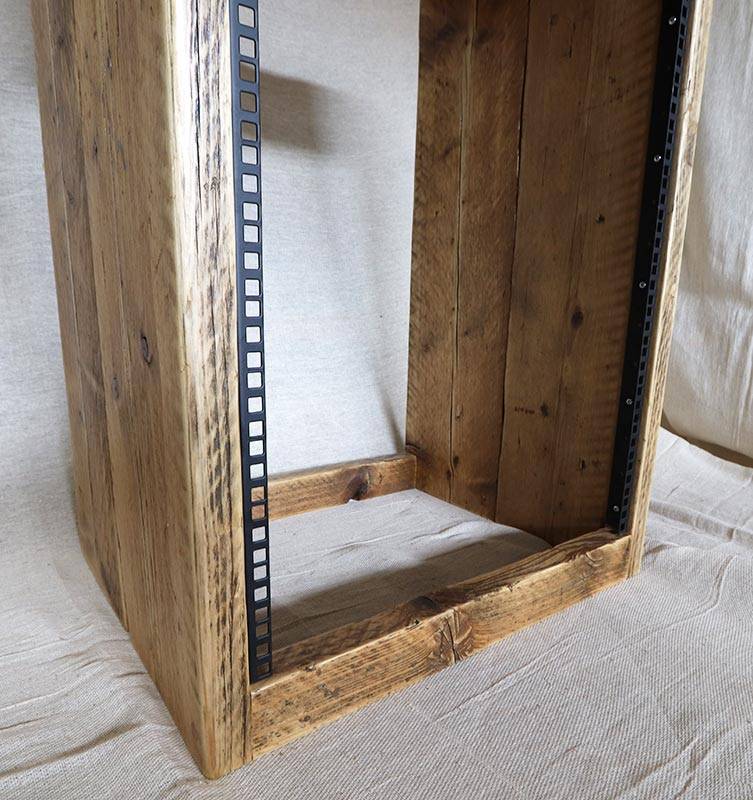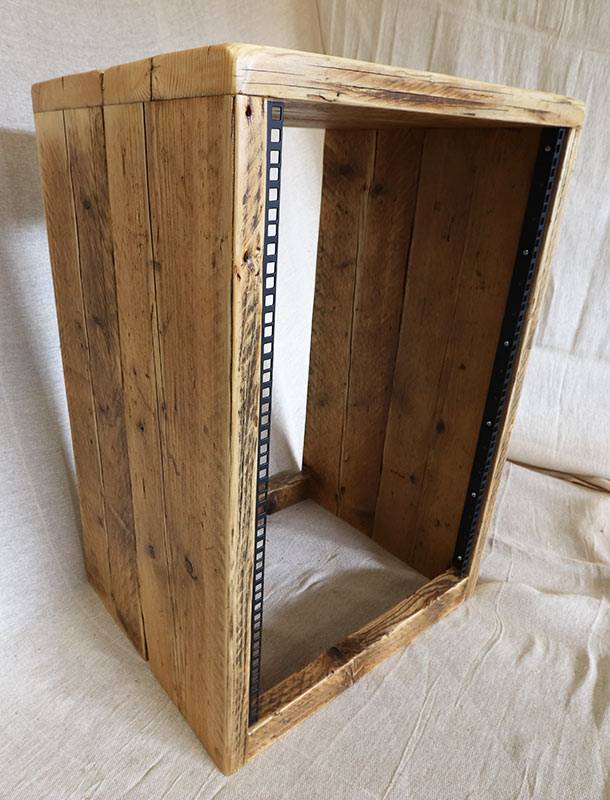 16u 19″ rack cabinets

£240

Description
Our most popular rack cabinet due to its height and versatility: 16u 19" studio rack complete with rack strip and four swivel castor wheels (two lockable).
Dimensions
height: 85.5cm including wheels (78.5cm without wheels)
width: 56cm
depth: 43cm
thickness of wood: 3.5cm
Optional extras/ modifications
Rack strip fitted to rear
Floor standing base/ no wheels £220
Practically any size or configuration of rack unit is possible.  If there is a size of rack unit not listed here that you want, contact me with your requirements